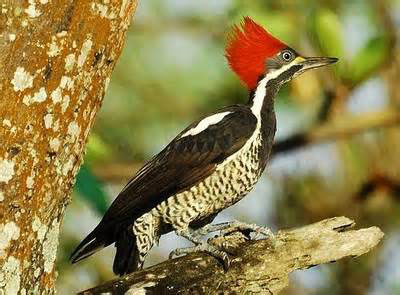 Javier Santos Tours
About
Javier is a professional, friendly guide that will make you feel at ease. He encourages contact with locals and educates travelers to their customs. His transportation is via boat collectives and taxi cabs but feel free to bring your own vehicle for a more relaxing experience.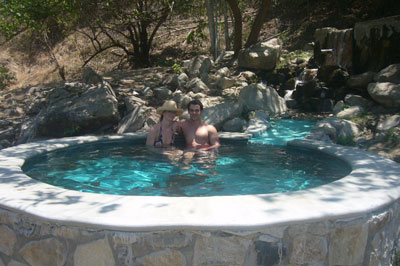 Horse back riding springs
Enjoy a beautiful trip on horseback through the Oaxacan country side. First, we will look around the local church and learn about its history, then we will visit a cheese maker who will show us the processes they use followed by a stop with a master Mezcal maker who will teach you about their traditional methods going back generations. Feel free to sample some of the Mezcal and purchase a bottle if you wish. We will then set out on horseback meandering through the peaceful, rural landscape and down winding paths that crisscross the Manialtepec river. You will arrive at the Atotonilco natural hot springs where you can relax with a restorative dip in any of the three hot springs or have a refreshing swim in the nearby river. Looking around, you will have a remarkable view of the native flora and fauna such as the gigantic parotta trees and the endemic white-throated magpie-jay.
Tour Hours
from 8am – 1pm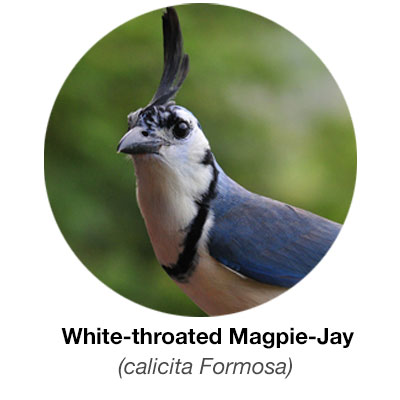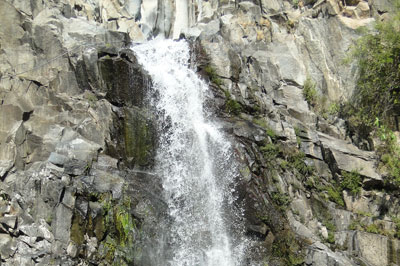 Water Falls
Hike among some of the most scenic landscapes Oaxaca has to offer. Before the tour begins, we will make a short stop for breakfast in San Martin Caballero. During the hike we will encounter breathtaking waterfalls, cross picturesque streams, climb boulders and swim in clear, natural freshwater pools. Javier is a fun and informative guide pointing out native plants and wildlife that you encounter along the way, like the yellow-winged cacique. You will also learn about the local customs and folklore. This hike is a little challenging but well worth the extra effort. Don't forget to bring a pair of hiking sandals, water shoes or runners.
Tour hrs 7-4pm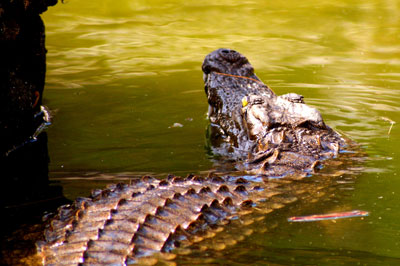 Crocodile Lagoon Trip
Witness Mother Nature as she awakens in this early morning tour. While gliding along the water in a non-motorized boat, you will be greeted by the calls of the snowy egret and iguanas lazing in the sun as they begin their day. Each trip to the lagoon is unique. You may see crocodiles floating among the mangroves or sunbathing along the banks. The morning light is ideal for picture taking. On this short two-hour tour, Javier will teach you about the wildlife and their habitat.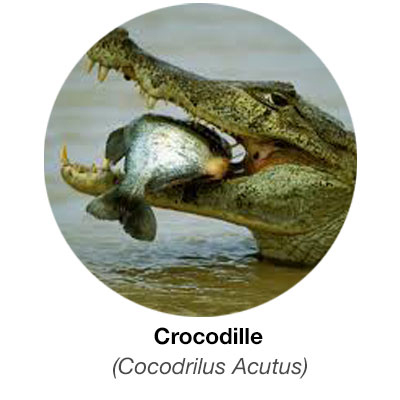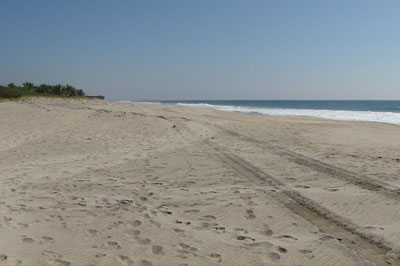 Manialtepec Lagoon
On this tour, Javier, who grew up in the area and knows the lagoon inside and out, will show you hidden coves and other parts rarely frequented. While exploring the lagoon, you can observe some of the hundreds of species of native birds like the great blue heron. You will also learn a little about the local history and vegetation native to the region. Take advantage of this opportunity to question Javier, he has a wealth of knowledge about the area. Ask him to take you to his Mother's place in Puerto Suelo for a meal or bebida (drink) after the tour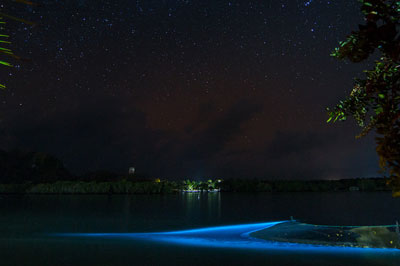 Bioluminescence
only Observation
Starts at 8 pm 

Take this short trip to see the bioluminescence in all its splendor. The best way to witness this natural light show is with a motorized boat. These microorganisms don't produce light unless they have been properly agitated, this is where the motor comes in handy. You will be taken to areas of the lagoon with the most bioluminescent activity depending on the conditions. It is breathtaking to watch from the boat but we suggest jumping in the water and becoming part of the show. Bring a towel if you intend to get wet.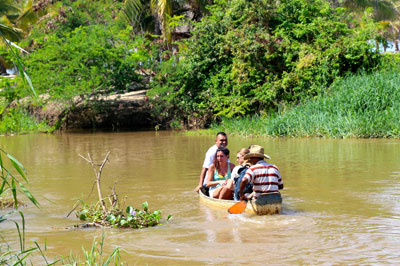 with activities

LONG TOUR

Experience this stunning natural phenomena by boat. We start at Juanita's Palapas in Puerto Suelo where you can enjoy a delicious traditional fish or shrimp plate prepared by Juanita using her family's recipes and local ingredients. After dinner, we will watch the sunset and prepare a bonfire for you to listen to the nocturnal ecosystem. You might here the high pitched whistle of the black bellied whistling duck or the harsh sounds of the night heron hunting for dinner. The darker the better which is why the main event is saved for last. Finally, we venture into the lagoon to observe the bioluminescence. You will be taken to the areas with the best conditions to see these microorganisms flashing their blue lights. We recommend getting into the water to get the full experience so come prepared with a towel. 
Tour hrs 4-9pm
Contact Us
Puerto Escondido, Puerto Suelo